When comparing Lastpass alternatives, it's not surprising that people often ask, as they struggle, "why is password management important?". However, most cyber-security specialists agree that password managers are the most secure way to protect your passwords. This is because password managers offer several features and benefits that make them much more secure than other methods of storing passwords.
In fact, as per the latest report, stolen credentials were responsible for nearly 50% of all cyberattacks. This shows that even the most basic security measures, like having strong and unique passwords, are crucial in protecting yourself online.
In light of the recent LastPass data breach, the market for password managers is heating up again. These managers store and generate secure, encrypted passwords, giving users peace of mind. With so many options on the market, it can be challenging to decide and compare which password manager is suitable for you. This article will compare the eleven most popular password management alternatives of LastPass to help you make a decision.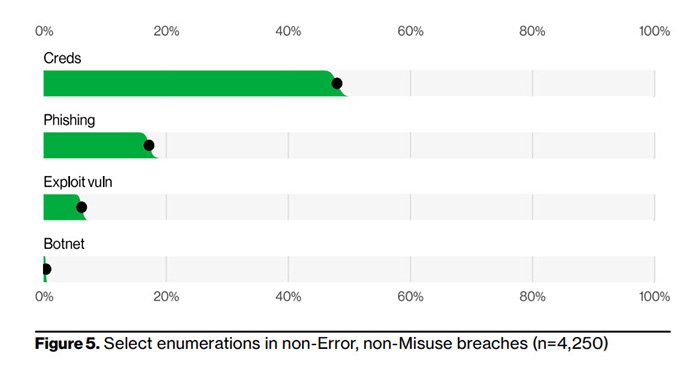 There's been an almost 30% increase in stolen credentials since 2017, cementing it as one of the most tried-and-true methods to gain access to an organization for the past four years

The Data Breach Investigations Report (DBIR)
Lastpassword
Lastpass is a great password management solution that offers a variety of features to help you keep your passwords secure.
If you've ever been looking for the best password manager tools for your business to secure and manage your online credentials like email accounts, credit card numbers, social security numbers, bank accounts, contact numbers, addresses, etc., to keep potential cyber threats at bay, you've probably come across Lastpass. You can use LastPass for free, or you can pay to upgrade to a premium account.
Lastpass Password Manager – Key Features
Have you ever been stuck trying to remember a password for a website or application? It can be frustrating. With LastPass Premium and Families, you only have to remember one password. This password gives you access to all of your devices.
For Personal use – Free Plan (with limited devices)
Unlimited passwords
Choose one device (computer or mobile) type
30-day Premium trial
Save and autofill passwords
One-to-one sharing 
Password generator
Cost of Lastpass Premium plan
The LastPass password manager has two premium plans – one for individuals and one for families. The individual plan costs $3 per month, and the family plan costs $4.
LastPass Business plan features make it easier for users and IT teams to get what they need by reducing friction and simplifying employee password management. Admins can also customize security policies to fit their needs better.
With the built-in password generator, you can create strong, unique passwords for all your online accounts. Passwordless login makes it easy and convenient to log in to your Lastpass account, and the digital records storage feature allows you to keep all of your essential information in one place. Plus, if your personal information is ever at risk, you'll get dark web monitoring alerts so you can take action quickly.
As the number of passwords we need to remember grows, it becomes increasingly important to have a centralized password management system. This system can help us keep track of all our passwords and ensure that they are all strong and unique. A password management system can also help us easily change our passwords if one of them is compromised.
There are many different types of password manager software available, each with its features and benefits. When choosing a password manager, it is essential to consider your specific needs and requirements.
Do you need support for multiple authentication systems?
Do you need multi-factor authentication?
What authentication methods and protocols does the software support?
Best free password manager
Here are the 11 best LastPass alternatives to consider before committing to a password manager.
Nordpass
Bitwarden
Dashlane
Zoho Vault
Keepass
ADSelfService Plus 
1Password
Enpass
LogMeOnce 
Stickypassword
HeyLogin
Nordpass Password Manager
Bitwarden
Dashlane
Zoho Vault
Keepass
ADSelfService Plus
1Password
Enpass
LogMeOnce
Stickypassword
HeyLogin
Who are Lastpass competitors?
There are 11 Last pass competitors who Nordpass
Bitwarden
Dashlane
Zoho Vault
Keepass
ADSelfService Plus 
1Password
Enpass
LogMeOnce 
Stickypassword
HeyLogin